Lip Augmentation & Reshaping

in Houston, TX
Advanced Procedures to Enhance Your Lips
Overview

Dermal Fillers

Lip Implants

Fat Transfer

Venus Viva Skin Resurfacing

Upper Lip Lift

Recovery

Results
Overview
Aging, as well as exposure to the elements, can take a toll on our lips, and in both women and men, thin, flat and aged lips may detract from an overall attractive appearance. In many cases, lips that have flattened out into thin lines seem inexpressive, even when you smile. In some cases, gravity and skin laxity have caused the corners of the mouth to naturally pull downward so that you appear to be frowning at all times.
Other common complaints that many of our patients want to address include vertical lines around the lips and a loss of volume in the lips that makes the mouth appear thin and wrinkled. In some cases, the lips appear shapeless, with no definition, no cupid's bow at the center of the upper lip, and no fullness in the lower lip.
Glamour Plastic Surgery And Med Spa provides an array of treatments to address all of these concerns, restoring fullness and plumpness to flattened and thin lips, enhancing the shape and definition of the lips to create a more voluminous pronounced lip contour, which by extension, rejuvenates your entire face.
Dermal Fillers
Dermal injectable fillers such as Volbella, and Juvederm Ultra are simple, non-surgical, and relatively inexpensive solutions that may be used to enhance lip volume and definition, also encouraging collagen production to enhance smoothness and hydration. These treatments improve the appearance of the entire mouth, diminishing lines and creases around the lip line.
Lip Implants
For patients seeking a longer-term solution than dermal fillers, which must be repeated regularly every few months in order to maintain results, lip implants may be inserted inside the lips to define the shape of the lips and add lasting volume and fullness. Lip implants are typically made of saline or silicone, and may be exchanged in the future if you should decide you'd like a different shape or size implant. The surgical lip implant procedure is safe and simple, and requires minuscule incisions typically located discreetly at the corners of the mouth or inside the lower lip.
Fat Transfer
Fat grafting is done with fat that is harvested from other areas of your body where you want to eliminate fatty deposits, such as the tummy, love handles, or thighs. This fat is extracted by means of liposuction, the liquefied and injected into areas such as the lips, to enhance lip volume naturally. In some cases, your body may reabsorb fat from natural fat transfer injections, and the process may need to be repeated.
Venus Viva Skin Resurfacing
Venus Viva for Fine Lines Around the Mouth
The Venus Viva™ is a skin resurfacing treatment system that works by using radiofrequency technology to gently scrape off the outermost layer of skin, also scraping off the lines and wrinkles that have formed in that outer layer of skin. This treatment is highly effective for those fine, vertical "smoker's lines" that form around the lip line, as well as wrinkles in the lips themselves. Skin resurfacing with Venus Viva™ also boosts collagen production, so the treatment also improves skin tone gradually for several weeks.
Upper Lip Lift
In cases where the skin on the upper lip has become so lax that the lip hangs over the lower lip, surgical excision of upper lip may be performed to reduce the height of the lip and create a less tired and droopy appearance.
Recovery
Lip Augmentation Recovery
There's no need to worry about any downtime after lip augmentation when performed using fat transfer or dermal filler injections.  In the case of surgical implants, the lips may feel tender and sore for a few days.  All discomfort such as soreness, tenderness, and mild bruising will naturally diminish within a few days. Most patients may safely go on with their normal activities immediately upon leaving the treatment session, but for the first 24 hours after treatment, it is important that you not touch or irritate your lips, or kiss anyone, until all swelling and soreness has subsided.
Results
Results and Follow-up Treatments
Surgical lip augmentation may be considered a semi-permanent, reversible procedure, because while no follow-up treatments are usually required, and results may last for years, you can always change your mind and exchange your lip implants for new ones.  Lip augmentation with dermal fillers or natural fat transfer typically produces results that last for several months.
FAQ
Frequently Asked Questions
WHY CONSIDER A LIP AUGMENTATION PROCEDURE?
If your lips have become flat, thin, and undefined, or if they are surrounded by pesky vertical lines that cause your lipstick to bleed outside the lip contour, you should probably consider a Lip Augmentation procedure to rejuvenate your smile and the whole lower part of your face.
WHO IS A GOOD CANDIDATE FOR LIP AUGMENTATION?
Almost any healthy adult with no contraindications may be a good candidate for Lip Augmentation. If you suffer from herpes simplex or are undergoing any other infection or condition affecting the lips or mouth, consult with Dr. Bachilo as to whether Lip Augmentation may be right for you, or whether it may be best to postpone the treatment until the condition clears up.
HOW IS LIP AUGMENTATION PERFORMED?
There are many ways to augment volume in the lips. Lip Augmentation may be performed using lip implants, fat transfer, or dermal fillers. Dr. Bachilo will advise you as to the most suitable procedure for augmenting lip volume in your case.
WHAT IS THE COST OF LIP AUGMENTATION IN THE HOUSTON AREA?
Lip Augmentation varies widely in price between patients because there are many different ways to achieve this facial improvement, and each treatment is uniquely tailored to each patient, so naturally, there will be differences. You can expect to pay anywhere from $500 to $2,000 for a Lip Augmentation procedure, depending on the extent of the procedure and whether you combine it with other treatments.
HOW DO I KNOW WHICH METHOD OF LIP AUGMENTATION IS BEST FOR ME?
Lip injections are the least costly, but will require more frequent repeat treatments. Lip implants provide results that can last for years, as does a fat transfer procedure. During your introductory consultation, Dr. Bachilo will evaluate your condition and recommend the best treatment option for you.
WHERE CAN I GET LIP AUGMENTATION IN HOUSTON, TX?
Among the best Lip Augmentation surgeons in Houston is Dr. Olga Bachilo, director of Glamour Plastic Surgery and Med Spa, serving the greater Houston area including Sugar Land, Katy, Pearland, Woodlands, League City and other communities in the area.
WHAT ARE THE BENEFITS OF USING LIP IMPLANTS FOR LIP AUGMENTATION?
Lip Implants provide long-lasting results and allow you to revise the surgery if you later change your mind about the size or shape of implants that you select.
WHAT ARE THE BENEFITS OF LIP AUGMENTATION WITH FAT TRANSFER?
The fat transfer procedure provides long-lasting results with the additional benefit of extracting fat from another area of the body where you want to shed a little, and using that fat to fill out and augment volume in the lips.
CAN I COMBINE LIP AUGMENTATION WITH ANOTHER FACIAL PROCEDURE?
Yes. Patients often combine Lip Augmentation with other procedures such as Rhinoplasty (a nose job), an Eyelid Lift or a Brow Lift, or practically any other facial procedure, to achieve a total facial improvement.
I had the best experience at Dr. Bachilo's office!
I decided to try Coolsculpting for the first time on my chin. I was a bit nervous to have the procedure to get rid of my double chin, but OMG I can already see it working! Dr. Bachilo was awesome! She explained how everything works, what the machine does and the sensation I would experience during and after the treatment. I've made my appointment to do Coolsculpting on the belly next.
Last month I went in to see Dr. Bachilo to get Dysport injections for my wrinkles and fillers in my cheeks and chin. I was very worried as it was my first time having this procedure done, I didn't know what to expect but Dr. Bachilo was very patient with me she took her time explaining and answering all my questions she made me feel very comfortable.
Wow! I am so pleased with Dr.Bachilo's expertise!
I was so thankful for her honesty and knowledge of products/procedures that I was wanting to have done. She guided me to the correct breast implant size and recovery was a breeze. When it came to my concern of wrinkles and lines she was extremely understanding and actually listened to me. She explained the different fillers and Botox products, which I am so pleased in everything she did to make me look younger!!! I have recommended her to several friends and will continue to do so!! Just go and she how wonderful she is!
I believe it is essential to find a professional who is in tune with patients' needs, responsive, can perform the necessary measures and do what is best for the client without heavily promoting additional services. Dr. Bachilo not only met my meticulous expectations, but also exceeded, so I will be back as needed.
I hated wrinkles on my forehead, and nasal labial folds. I had filler injected around nasal labial folds and around corner of my mouth. Botox injection into my forehead. I couldn't be happier with the results. After many comments about why I look so much younger I will definitely have it done again.
Lower Body Lift Patient- Incredibly Amazing Results!
Dr. Bachilo performed a lower body lift procedure on me. The work she did on my body and the results are more than amazing. It is life changing the difference it has made for me in how I look and feel. I will say again her work is incredible. From the first time I sat with her to discuss the procedure, to surgery day, and throughout the aftercare, Dr. Bachilo has been tremendous. Her attention to detail is to be applauded as well as her knowledge, confidence, directness, and kindness with you as a patient. I can not say enough how awesome this experience has been for me and how much I am grateful to her!
She has great bedside manner! She was honest & conservative about what she thought I should have done that day in the office. I will be back to see her again! Love that she called to check on my results and how I was feeling.
Mommy Makeover: The best!
Life changing! Wonderful experience. Dr. B is so awesome. She listened , and she has given me better results than I could of dreamed of. Amazing Dr. and a very lovely lady ! Her before & after care is top notch.
100% recommend! Dr Bachilo is very courteous, professional, spends more than enough time explaining everything, and truly cares about her patients. Called me the next day to check up on me during her day off!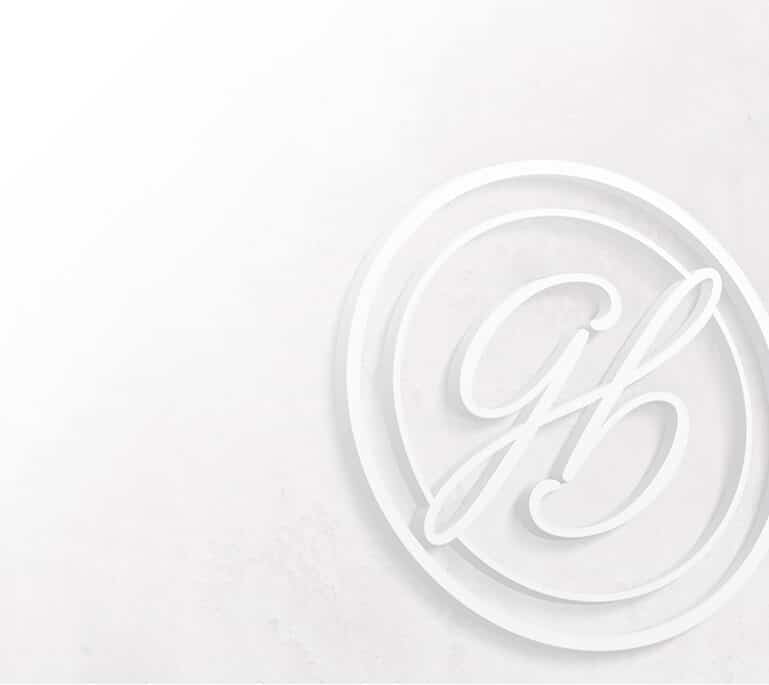 Mon-Fri 9am-6pm;
Sat 9am-1pm