Excessive Sweating (Hyperhidrosis)

Treatment in Houston, TX
Available Procedures for Excessive Sweating
Overview
At Glamour Plastic Surgery and Med Spa, we provide customized treatment options for our patients to help them improve and revitalize their appearance, while also treating common skin problems, such as hyperhidrosis, which can be easily treated with Botox® injections or miraDry treatment.
Botox
Botox for Excessive Sweating
How Botox® for Hyperhidrosis Works
Botox® is a dermal injection formula produced by Allergan, Inc., of Irvine, California that has gained worldwide popularity as a treatment to reduce the visible signs of aging in the skin, such as wrinkles. Botox® is formulated with an ingredient known as Onabotulinumtoxin A and is the most studied and widely used brand of botulinum toxin in the world.
In addition to its use as a cosmetic dermal filler to treat wrinkles and lines in the face, Botox® has been approved by the FDA to treat a total of eight medical conditions, receiving its first FDA approval in 1989. Over the years Botox® has been used to treat millions of patients with a variety of conditions. Botox® has been shown effective in treating acne, bumpy chin, and chronic headaches, as well as other conditions, including hyperhidrosis or excessive sweating.
Onabotulinumtoxin A is a natural occurring protein purified from bacteria that can temporarily block secretion of the chemical that triggers the body's sweat glands. By altering this chemical process, botulinum toxin blocks the production of sweat in strategic treatment areas such as the underarms, hands, or feet. Botox® injections, when used for this purpose, are delivered just below the surface of the skin, so there is little discomfort following treatment.
Benefits of Botox® for Hyperhidrosis
In 2004, the FDA approved Botox® for the treatment of severe primary axillary hyperhidrosis, or excessive sweating of the underarms, in patients unable to obtain relief through the use of antiperspirants. At least 20 countries have also approved Botox® for this condition, and the treatment has shown efficacy in the vast majority of patients.
Research demonstrates that onabotulinumtoxin A provides a safe and effective treatment for the prevention of excessive sweating of the armpits, hands, feet, head and face, as well as other small areas of the body. When used to treat excessive sweating in the underarms, Botox has been shown to produce a whopping 82-87% decrease in perspiration. In the case of excessive palmar sweating, or excess perspiration in the hands or palms, Botox® demonstrated an 80-90% effectiveness rate in clinical studies. When used to treat palmar sweating, Botox® may produce temporary discomfort and weakness in the hands in some patients.
Treatment results vary between patients, as well as the areas of the body being treated, but in most patients treating hyperhidrosis, results become noticeable approximately 2 to 4 days after treatment, with effects gradually increasing for a period of 2 weeks. Treatments are typically effective for about 4 to 12 months, depending on such factors as genetics, age, and lifestyle, although some patients have reported effectiveness lasting as long as 14 months. Botox® injections to treat hyperhidrosis may be repeated as often as every 6 months.
Safety Concerns
Botox® injections are safe, because, while sweating is an essential biological function that naturally controls and regulates the body's temperature, localized areas in the body typically contain only a small percentage of the body's sweat glands. For example, the underarms contain less than 2% of the body's total sweat glands, so a temporary paralysis of these glands will not greatly affect the body's natural system of thermoregulation.
Recovery After Botox®
Botox® injections take as little as half an hour to administer and require no downtime. Most patients resume normal activities as soon as the treatment session ends. The treatment may initially produce mild irritation and redness at the injection sites, but these symptoms will subside naturally in a few hours.
miraDry
miraDry Treatment for Hyperhidrosis
miraDry is a new treatment that has recently been approved by the FDA to treat axillary hyperhidrosis or excessive sweating under the arms. It reduces sweating by eliminating or damaging sweat glands with electromagnetic energy. This simple, safe and non-invasive revolutionary treatment is now available in over 50 countries around the world.
For residents of Houston who want to control excessive underarm sweating and foul body odor, miraDry is available at Glamour Plastic Surgery and Med Spa, a comprehensive cosmetic medical treatment center led by renowned area plastic surgeon Dr. Olga Bachilo.
FAQ
Frequently Asked Questions
What are other options for excessive sweating treatment in Houston?
MiraDry and Botox are among the most effective treatments to cure hyperhidrosis, and they are available at Glamour Plastic Surgery and Med Spa.
Is excessive sweating treatment covered by insurance?
While Botox injections for excessive sweating are often covered by insurance, miraDry treatments are not covered by insurance.
I had the best experience at Dr. Bachilo's office!
I decided to try Coolsculpting for the first time on my chin. I was a bit nervous to have the procedure to get rid of my double chin, but OMG I can already see it working! Dr. Bachilo was awesome! She explained how everything works, what the machine does and the sensation I would experience during and after the treatment. I've made my appointment to do Coolsculpting on the belly next.
Last month I went in to see Dr. Bachilo to get Dysport injections for my wrinkles and fillers in my cheeks and chin. I was very worried as it was my first time having this procedure done, I didn't know what to expect but Dr. Bachilo was very patient with me she took her time explaining and answering all my questions she made me feel very comfortable.
Wow! I am so pleased with Dr.Bachilo's expertise!
I was so thankful for her honesty and knowledge of products/procedures that I was wanting to have done. She guided me to the correct breast implant size and recovery was a breeze. When it came to my concern of wrinkles and lines she was extremely understanding and actually listened to me. She explained the different fillers and Botox products, which I am so pleased in everything she did to make me look younger!!! I have recommended her to several friends and will continue to do so!! Just go and she how wonderful she is!
I believe it is essential to find a professional who is in tune with patients' needs, responsive, can perform the necessary measures and do what is best for the client without heavily promoting additional services. Dr. Bachilo not only met my meticulous expectations, but also exceeded, so I will be back as needed.
I hated wrinkles on my forehead, and nasal labial folds. I had filler injected around nasal labial folds and around corner of my mouth. Botox injection into my forehead. I couldn't be happier with the results. After many comments about why I look so much younger I will definitely have it done again.
Lower Body Lift Patient- Incredibly Amazing Results!
Dr. Bachilo performed a lower body lift procedure on me. The work she did on my body and the results are more than amazing. It is life changing the difference it has made for me in how I look and feel. I will say again her work is incredible. From the first time I sat with her to discuss the procedure, to surgery day, and throughout the aftercare, Dr. Bachilo has been tremendous. Her attention to detail is to be applauded as well as her knowledge, confidence, directness, and kindness with you as a patient. I can not say enough how awesome this experience has been for me and how much I am grateful to her!
She has great bedside manner! She was honest & conservative about what she thought I should have done that day in the office. I will be back to see her again! Love that she called to check on my results and how I was feeling.
Mommy Makeover: The best!
Life changing! Wonderful experience. Dr. B is so awesome. She listened , and she has given me better results than I could of dreamed of. Amazing Dr. and a very lovely lady ! Her before & after care is top notch.
100% recommend! Dr Bachilo is very courteous, professional, spends more than enough time explaining everything, and truly cares about her patients. Called me the next day to check up on me during her day off!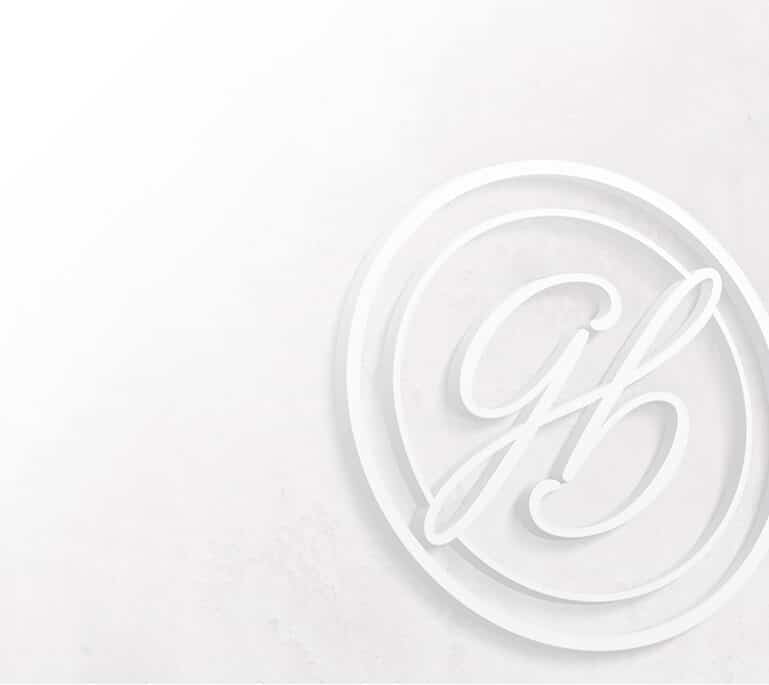 Mon-Fri 9am-6pm;
Sat 9am-1pm