Lip Fillers

in Houston, TX
Available Injectables for Lips
Overview
Non-Surgical Lip Augmentation With Dermal Fillers
The lips are often among the first areas in the face to exhibit early evidence of aging and sun damage. Thin, flat lips marked by vertical lines, commonly called "smoker's lines," give you a prematurely aged appearance even when the rest of your face still looks young. Lip injections replenish fullness and volume, restore symmetry, and add definition to the lips, while reducing the appearance of those pesky vertical creases around the edges of the lips. A lip enhancement treatment can quickly revitalize your entire facial appearance without much expense or fuss.
The most suitable filler injections will be used to create added plumpness and definition in the lips. You may choose from an array of dermal filler options and Dr. Bachilo will recommend the filler most suitable to your specific aesthetic needs. Options may include Juvederm XC or Juvederm Volbella, one of the newest fillers specifically indicated for lip and perioral area injections.
FAQ
Frequently Asked Questions
WHAT DERMAL FILLERS MAY BE USED TO ACHIEVE LIP AUGMENTATION?
There are several lip injectables on the market to help augment volume in the lips and erase vertical lines around the mouth. Among the most popular are Restylane, Juvéderm Ultra XC, and Juvéderm Volbella XC.
HOW LONG DO LIP FILLERS LAST?
The longevity of lip injections depends on the type of lip filler used, but on average they last four to six month. Occasionally they may last up to a year.
WHAT DOES LIP FILLER DO?
Lip fillers help to define lip border and plump up the lip for a more attractive and full lip appearance.
CAN LIP FILLER BE REMOVED?
Yes, if you are not pleased with results of your HA lip filler, it can be removed with the use of injectable enzyme which will dissolve the filler completely. Also, HA fillers will naturally dissolve over time.
HOW MUCH DO LIP INJECTIONS COST IN HOUSTON?
Lip injections prices in Houston may vary from $450 to $800 per syringe. The cost of lip fillers depends on the product used and provider delivering lip injection.
WILL I FEEL LIP FILLER IN MY LIPS?
When lip injection is done appropriately, you should have natural soft feel to your lips. You may experience temporary sensation changes in your lips due to lidocaine (a numbing medicine) present in most fillers.
WHAT ARE THE RISKS OF LIP INJECTIONS?
As with any injections there is a risk of bruising and infection, which are minimal. There is also risk of asymmetry and need for additional injections. Your provider will discuss all risks and alternatives in details with you during your consultation.
DO LIP INJECTIONS HURT?
There is some discomfort associated with injectable treatments, but it is minimized with the use of topical anesthetic, ice and vibration distraction devices.
WHEN WILL I SEE RESULTS AFTER LIP INJECTION?
You will see results immediately after your lip injection. There may be some swelling and bruising for a few days following treatment.
WHEN CAN I RETURN TO WORK AFTER LIP INJECTION?
You may return to work immediately after lip filler treatment with expectation of some swelling and bruising. Bruising usually can be covered by makeup.
WHAT DO I NEED TO DO BEFORE LIP INJECTION?
It is recommended that you do not take any medications that can increase potential for bruising for one week prior to your injectable treatment. This includes avoiding any aspirin and ibuprofen containing products as well as supplements such as fish oil and high doses of vitamin E. Tylenol is safe to take prior to injections.
WHAT CAN I EXPECT AFTER LIP INJECTION?
It is expected to experience some swelling and mild bruising after injectable filler treatment. These usually subside in few days to a week.
HOW CAN I MINIMIZE BRUISING WITH LIP FILLER INJECTION?
You can minimize bruising after lip injections by avoiding the use of aspirin, ibuprofen, fish oil and vitamin E one week before treatment. You can also take Arnica supplements for a few days prior and a few days after treatment. You may use topical Arnica gel for any bruising that occurs.
ARE THERE ANY ALTERNATIVES TO LIP FILLERS?
Threads can be used in the lips to produce subtle augmentation to lip and lip border. Fat injections, utilizing your own fat, can be done instead of use of HA fillers. Silicone lip implants may be used for a more dramatic augmentation.
WHERE CAN I FIND LIP FILLER SPECIALS IN HOUSTON?
If you are looking for lip injection discount in Houston, make sure to visit our Specials page for any ongoing filler promotions.
CAN I FINANCE MY LIP INJECTION TREATMENT?
We offer financing options on injectable treatments and other cosmetic procedures through Alphaeon credit, GreenSky and CareCredit.
I had the best experience at Dr. Bachilo's office!
I decided to try Coolsculpting for the first time on my chin. I was a bit nervous to have the procedure to get rid of my double chin, but OMG I can already see it working! Dr. Bachilo was awesome! She explained how everything works, what the machine does and the sensation I would experience during and after the treatment. I've made my appointment to do Coolsculpting on the belly next.
Last month I went in to see Dr. Bachilo to get Dysport injections for my wrinkles and fillers in my cheeks and chin. I was very worried as it was my first time having this procedure done, I didn't know what to expect but Dr. Bachilo was very patient with me she took her time explaining and answering all my questions she made me feel very comfortable.
Wow! I am so pleased with Dr.Bachilo's expertise!
I was so thankful for her honesty and knowledge of products/procedures that I was wanting to have done. She guided me to the correct breast implant size and recovery was a breeze. When it came to my concern of wrinkles and lines she was extremely understanding and actually listened to me. She explained the different fillers and Botox products, which I am so pleased in everything she did to make me look younger!!! I have recommended her to several friends and will continue to do so!! Just go and she how wonderful she is!
I believe it is essential to find a professional who is in tune with patients' needs, responsive, can perform the necessary measures and do what is best for the client without heavily promoting additional services. Dr. Bachilo not only met my meticulous expectations, but also exceeded, so I will be back as needed.
I hated wrinkles on my forehead, and nasal labial folds. I had filler injected around nasal labial folds and around corner of my mouth. Botox injection into my forehead. I couldn't be happier with the results. After many comments about why I look so much younger I will definitely have it done again.
Lower Body Lift Patient- Incredibly Amazing Results!
Dr. Bachilo performed a lower body lift procedure on me. The work she did on my body and the results are more than amazing. It is life changing the difference it has made for me in how I look and feel. I will say again her work is incredible. From the first time I sat with her to discuss the procedure, to surgery day, and throughout the aftercare, Dr. Bachilo has been tremendous. Her attention to detail is to be applauded as well as her knowledge, confidence, directness, and kindness with you as a patient. I can not say enough how awesome this experience has been for me and how much I am grateful to her!
She has great bedside manner! She was honest & conservative about what she thought I should have done that day in the office. I will be back to see her again! Love that she called to check on my results and how I was feeling.
Mommy Makeover: The best!
Life changing! Wonderful experience. Dr. B is so awesome. She listened , and she has given me better results than I could of dreamed of. Amazing Dr. and a very lovely lady ! Her before & after care is top notch.
100% recommend! Dr Bachilo is very courteous, professional, spends more than enough time explaining everything, and truly cares about her patients. Called me the next day to check up on me during her day off!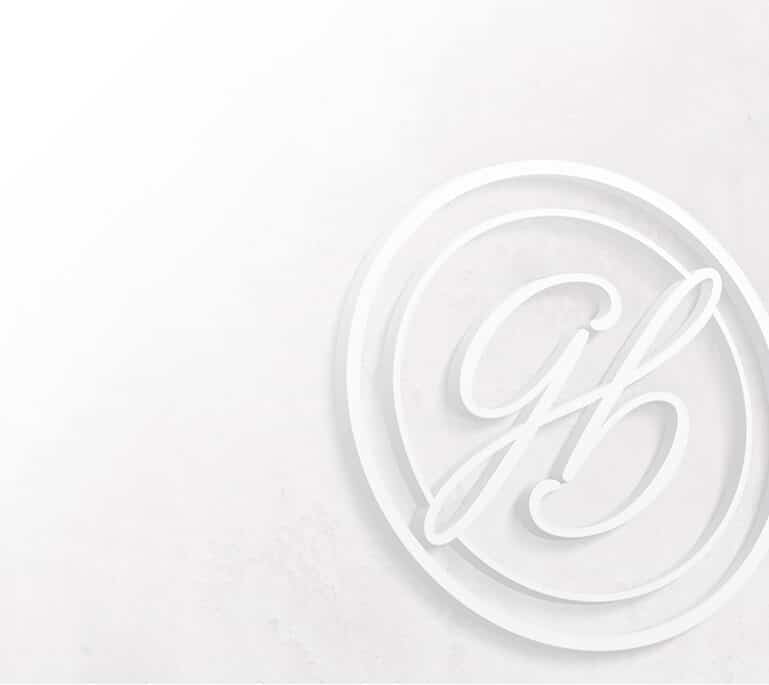 Mon-Fri 9am-6pm;
Sat 9am-1pm